Cara Theraputics (NASDAQ:CARA) is a clinical-stage biopharmaceutical company focused on developing and commercializing new chemical entities designed to alleviate pain and pruritus by selectively targeting kappa opioid receptors. They are developing a novel and proprietary class of product candidates that target the body's peripheral nervous system.
In short, what this means is that they are attempting to create non-addictive pain medicine. With as big opioid addiction is in our country and across the globe today, this drug could be monumental. The main attributes Cara claims their drug (CR845) will have are:
Absence of euphoria, which lowers addiction or abuse potential Anti-inflammatory activity Ability to reduce itch intensity and improve quality of life for dialysis patients Avoidance of interaction with other drugs, because CR845 does not interact with the liver enzymes responsible for the metabolism of most commonly used classes of drugs
Sounds great, but let's get into how realistic it is. The trial for I.V. CR845 post-op pain was put on hold in February 2016 due to elevated sodium levels in the dosed patients. The stock price took a big hit during this time, dropping from around $15-$17 in December to just $5-$6 in August. The FDA removed the hold in April, and Cara was clear to resume the trial.
Another risk is the availability of cash. In the latest Annual Report, Cara listed their operating expenses, which more than doubled from the previous year because of increased trial, consulting, and R&D costs. Because of this, their available cash was only enough to last until Q1 2018.
As a result of the cash shortage, they recently had a secondary offering at $18 per share, which ended April 5, 2017. From this offering, the gross proceeds after all expenses are expected to be $92.1 million to fund additional clinical and research development , including Phase 3 for I.VV CR845 in uremic pruritis, two Phase 3 trials of I.V. CR845 in acute pain and a 2b trial of oral CR845 in osteoarthritis pain.
CR845, their main drug in the pipeline right now has multiple forms/uses. There is:
I.V. CR845 for Acute Pain in Phase 3 I.V. CR845 for Uremic Pruritus in Phase 2/3 Oral CR845 for Acute and Chronic Pain in Phase 2/3 OA Oral CR845 for Uremic Pruritus in Phase 1
With the CR845 drug, Cara has a sold the license to use in South Korea and Japan and will receive royalties once the drug is out and also for initiation and completion of trials.
In Q1 of 2017, Cara released positive top line data from part A of Phase 2/3 trial of CR845 in uremic pruritus, which is itching due to chronic kidney disease. In the eight-week treatment, it caused a 68% reduction in itching compared to the placebo.
According to the 10-K, trial updates expected in Q2 are the following:
An interim conditional power analysis of our adaptive Phase 3 trial of I.V. CR845 for Postoperative Pain Top line data for the phase 2 trial of Oral CR845 Acute & Chronic Pain Data readout from a safety trial of multiple doses of Oral CR845 in hemodialysis patients to define tablet strength Data expected from a Phase 1 trial to quantitatively assess any effects of I.V. CR845 on respiratory drive after bolus infusion
Now let's get to the second drug in the pipeline, CR701. CR701 is a drug for neuropathic and inflammatory pain management that activates cannabinoid receptors unlike any other pain management drug. The compound is orally bioavailable, active in preclinical models of inflammatory and neuropathic pain, and does not produce the side effects characteristic of centrally active cannabinoids, such as sedation and hypothermia. Accordingly, CR701 would be expected to have substantially less abuse potential than centrally active cannabinoids, but retain activity against therapeutically valuable peripheral targets, similar in principle to CR845.
With a catalysts coming in the near term as well as far, Cara Therapeutics is a stock that can experience prolonged growth. Being a biotech stock, it will be volatile and big losses are almost guaranteed if negative results are released. Cara rose y/y 160% without any catalysts and then another 20% with the release of the positive top line data. It has fallen back down to pre data release levels since, which is mainly because of the secondary offering of stock. If it can grow this much purely on the hype surrounding their drug pipeline, actual positive data and FDA approval would bring even more gains.
Cara could continue to grow into the mid $20s then possibly hit the $30s as more positive data comes out. If approved, there is no telling how high the price will go. The upside on this stock is huge and there is a ton of room to grow (the market cap is only around $500 million), which is why it will have a significant chunk of my portfolio for the next few years.
Disclosure: I am/we are long CARA.
I wrote this article myself, and it expresses my own opinions. I am not receiving compensation for it (other than from Seeking Alpha). I have no business relationship with any company whose stock is mentioned in this article.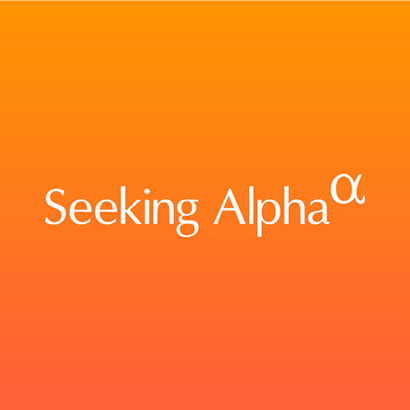 About this article:ExpandAuthor payment: $35 + $0.01/page view. Authors of PRO articles receive a minimum guaranteed payment of $150-500. Become a contributor »Tagged: Investing Ideas, Long Ideas, Healthcare, BiotechnologyProblem with this article? Please tell us. Disagree with this article? Submit your own.Follow Value/Fundamental Investor and get email alerts