Shares of Tecnoglass, Inc. (NASDAQ:TGLS) have dropped sharply since the most recent earnings report came out on May 12. From ~$10.50, they have come down to the $9 range. The reason is not hard to figure out: Tecnoglass had a bad quarter. Revenues grew at an anemic YoY rate of 8%, adjusted EBITDA over the same period dropped slightly, while net income cratered by 75%. Although Q1 is seasonally weak and the company had guided as such, the quarter was weaker than expected due to timing delays in three large projects. None of the delays had anything to do with Tecnoglass, and the projects are moving along now, so this is simply a case of having to wait longer than expected for revenues. Investors should not be alarmed.
Several other SA contributors have made the case for Tecnoglass, and I will refer readers to those discussions for background on the company and current prospects. This article is mostly a finger exercise, starting from the full-year guidance that manage ment affirmed on its call, and working out a valuation.
If you want to cut to the chase: the worst-case scenario is slightly up from here, and the best-case scenario is better than a double. My base-case scenario is 60% capital gains in one year. In the meantime, of course, you get to collect a fat 6% yield at current prices.
Financials
I'm simply going to estimate the full-year 2017 earnings of the company. Below is my model:
| | | | |
| --- | --- | --- | --- |
| | Bear | Base | Bull |
| Financials | | | |
| Revenues | 360,000 | 375,000 | 390,000 |
| Adj EBITDA | 82,000 | 86,000 | 90,000 |
| Depreciation | 17,500 | 17,500 | 17,500 |
| Operating Income | 64,500 | 68,500 | 72,500 |
| Non-op income | 0 | 4000 | 5000 |
| Interest expense | -20,000 | -18,800 | -18,000 |
| Net Inc before tax | 44,500 | 53,700 | 59,500 |
| Tax rate | 50% | 45% | 40% |
| Net Income (2017e) | 22,250 | 29,535 | 35,700 |
Some comments on each item:
Revenues and Adjusted EBITDA are company guidance, $360-390 million and $82-90 million, respectively. I don't know if this is how it estimates it, but the AEBITDA numbers are 23% of the revenue numbers, which is consistent with last year. On the Q1 call, management gave $17.5 million as the depreciation for the year, and since th at is an easy figure to predict, I've used it in all three scenarios. Since depreciation is the main difference between AEBITDA and Operating Income, I just subtract depreciation from the AEBITDA to get Operating Income.
Non-operating income is a variable figure. It ran around $4 million in 2016 and Q1 is on track for a similar amount. So that is my base case but I estimated a little higher for the bull case and zero for the bear case.
Interest expense should come down after having refinanced its debt. The refinancing did not take effect until after Q1 so interest expense was unusually high this quarter. The base case is what I believe the full year's interest expenses will be.
Operating income plus non-operating income, less interest expense, yields net income before tax.
Taxes are complicated for Tecnoglass, because it pays in several jurisdictions, and it is clear that it's always an estimate. Its main tax burden is in Colombia, and the rate th ere is coming down this year to 40%. However, given various other tax burdens it may have, I've left 40% as the bull case and put in higher percentages for the other cases.
After-tax net income then is in the range $22.25 million to $37.5 million. Since 2016 ANI was $17.7 million, my three cases show growth of 26%, 67%, and 101% respectively.
Shares and EPS
| | | | |
| --- | --- | --- | --- |
| | Bear | Base | Bull |
| Shares | | | |
| Current shares (basic) | 29,231,054 | 29,231,054 | 29,231,054 |
| Current shares (diluted) | 30,253,068 | 30,253,068 | 30,253,068 |
| Share count increase | 6% | 5% | 4% |
| 2107e shares (basic) | 30,984,917 | 30,692 ,607 | 30,400,296 |
| 2017e shares (diluted) | 32,068,252 | 31,765,721 | 31,463,191 |
| EPS (basic, 2017e) | 0.72 | 0.96 | 1.17 |
| EPS (diluted, 2017e) | 0.69 | 0.93 | 1.13 |
There are no outstanding stock options in Tecnoglass, and I don't anticipate any in the near future. The main source of dilution in Tecnoglass right now is the dividend, which can be paid in either cash or shares at the election of the shareholder. About 70% of the company is held by insiders who have irrevocably elected to receive their dividend in shares. Depending on how many other shareholders take their dividend in shares, and what the stock price does over the course of the year, I've modeled dilution anywhere from 4% to 6%. That puts basic EPS in a range of $0.72 to $1.17 and diluted EPS in a range from $0.69 to $1.13.
Diluted adjusted EPS last year was $0.59, which makes EPS growth 18%, 58%, and 92% in my three cases respectively.
Valuation
I think Tecnoglass is being valued by the market on earnings rather than EBITDA or revenues. The main reason is because it is earnings rather than EBITDA or revenues that took such a sharp drop, and thus would explain the sharp drop in the share price. Cash flow, including free cash flow, is significantly up But focusing on earnings also makes sense in that interest, taxes, and depreciation are all significant charges at Tecnoglass and ignoring them doesn't give you a great view of the actual performance of the company.
Before the Q1 earnings came out, TGLS had been trading at a P/E in the mid-teens. So if we use a ratio in that range (rather than the current P/E of 25, which would give us an artificially high estimate) we get something like this:
Price Targets
| | | | |
| --- | --- | --- | --- |
| Target P/E (2017e) | 14 | 16 | 18 |
| Price target | 10.05 | 15.40 | 21.14 |
| Upside | 7% | 63% | 124% |
From the current price of 9.11, the model says that the bear case for the full year is basically flat, while the bull case is better than a double. The base case is around 60% upside.
That is a pretty wide range. But the bottom line is that the downside is well-protected in this stock while the upside is very high. If everything goes right, you double your money in a year. Even if nothing goes right, you still are not likely to lose money, and you get to enjoy a 6% dividend while you wait, which is surely the fattest yield going in a stock with the growth prospects of Tecnoglass.
Risks
The biggest risk in making an estimate like this based on management guidance is that management is wrong about the future. Last year is instructive in this regard: in the 2016 Q1 press release, it guides for "total revenues to grow approximately 20% and Adjusted EBITDA to increase to $85 million." In the event, revenues grew 28% but EBITDA only came in at $69 million: I believe management underestimated the growth in operating expenses it would incur. My impression is that it has a better handle on its estimates this year, and the wisdom to give a range rather than a number. The impression one gets from Tecnoglass management, quite generally, is of competent and well-intentioned businessmen who nevertheless experience a learning curve handling the unfamiliar customs of American financial reporting.
If you knock Adjusted EBITDA down to $75 million and leave everything else in the bear case the same, you get a 10% loss from present levels.
The ot her concrete risk on the horizon involves the current brouhaha in Qatar. Tecnoglass has a $30 million contract to supply windows in the city being constructed there, and who knows what the status of those contracts is at present.
If you knock $30 million off revenues and make proportionate changes in Adjusted EBITDA, you get price targets that measure -8%, 43%, and 97% from present levels in the bear/base/bull scenarios respectively.
Finally, a more nebulous risk is that the cycle turns by the end of the year, cutting off construction growth. If Tecnoglass cannot find projects for the following year, multiples could come down sharply. It does have almost a half-billion dollars of backlog, which guards against this possibility somewhat. But as the most recent quarter demonstrated, backlog only matters if the projects are actually going through.
Conclusion
I believe Tecnoglass is executing well, and I expect significant appreciation in the stock pri ce by the end of the year. My base case is 60% though I would put a fairly wide error bar on both sides of that number. Although I am sure there will be setbacks over the course of the year, there may be positive surprises too, and I do not believe the construction cycle will conclude imminently. I also enjoy the large dividend every quarter.
The next earnings release should be in early August, and I can't predict what will happen to the price between now and then. After that, though, I do not think the prices we see this quarter will be repeated again before the next recession.
Disclosure: I am/we are long TGLS.
I wrote this article myself, and it expresses my own opinions. I am not receiving compensation for it (other than from Seeking Alpha). I have no business relationship with any company whose stock is mentioned in this article.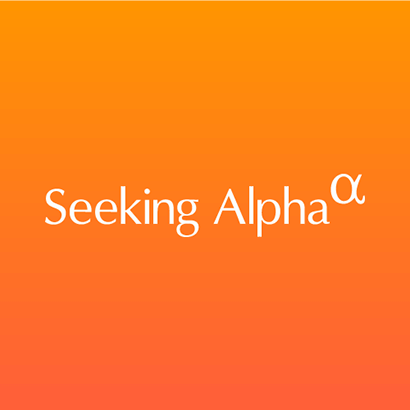 About this article:ExpandAuthor payment: $35 + $0.01/page view. Authors of PRO articles receive a minimum guaranteed payment of $150-500.Tagged: Investing Ideas, Long Ideas, Industrial Goods, General Building Materials, ColombiaWant to share your opinion on this article? Add a comment.Disagree with this article? Submit your own.To report a factual error in this article, click hereFollow Heath White and get email alerts