Exxon Could Have Something Cooking in the Caribbean
Exxon Mobil (NYSE:XOM) recently struck oil in the Payara reservoir in offshore Guyana, bringing this total discovery in the area to around 500 million barrels of oil equivalent. The recent find is encouraging for Exxon, which has invested heavily in Caribbean exploration. While the region was a virtual non-player in the oil industry previously, recent finds make it likely that the Stabroek Block formation in Guyana can produce as much as 2.75 billion BOE — or equivalent to about 13.8% of Exxon's 20 billion BOE reserves. The Guyana-Suriname region is clearly an area of emphasis for Exxon, as evidenced by its inclusion in Exxon's Q2 earnings presentation, and is the location for seven other potential opportunity areas over the next two-and-a-half years.
The fly in the ointment is that fossil reserves such as these are more difficult to extract and will likely require further significant investment for Exxon to bring to market. For instance, the Liza field development cost is $10 per effective oil barrel excluding other costs covering production and taxes, compared to Saudi Arabia's $9 total development cost. Nonetheless, it does give Exxon the inside track in the Caribbean where Trinidad and Tobago's oil production from its aging fields has waned.
Dividend, Recent Performance and Outlook
Of course, one of the main the main attraction for Exxon remains its solid dividend yield of 4%, which remains the third highest among Dow Jones Industrial Average component. While the Caribbean won't be a huge success story in the near term, its long-term prospects should be of interest to Exxon investors, who haven't had much to cheer about this year. Exxon's stock has lost nearly 16% YTD, mirroring the 11% drop in West Texas Intermediate crude oil prices since the end of 2016.
Exxon's share price has dipped lower than the dip in oil prices warrants owing to its relatively poor second quarter. Its earnings of $0.78 per share that missed analyst expectations by a nickel and overshadowed the fact that it had exceeded expectations in its three previous quarters. Thus, a market that was predisposed against energy stocks due to weak crude prices punished Exxon.
Poor Upstream and Chemical earnings were the culprit behind Exxon's tepid second-quarter results — these were the product of lower realization and output volumes, poor margins and declining asset management revenues. Interestingly, the bright spot for Exxon was the segment that is commonly associated by the public with lower crude oil prices: its downstream oil earnings. This segment's earnings actually rose by over two-thirds due to higher margins on sales.
The silver lining is that oil prices are expected to creep higher in 2018, with the U.S. Energy and Information Agency for ecasting an average price of $49.58 per barrel of WTI crude oil, compared to the $48.88 it's looking at this year. While commodities markets await the outcome of a forthcoming OPEC meeting that could determine if output cuts will be extended, the reality of the matter is that aggregate demand will play a significant role.
On that front, things look a little bit better. The IMF anticipates that world GDP will accelerate somewhat to 3.6% in 2018 after expanding by 3.5% this year. In particular, oil prices could be supported by faster growth in the eurozone countries, Southeast Asia, India and emerging and developing Europe (including Turkey). China's growth is expected to remain flat, which should be taken as a positive for the oil price outlook since this means that while it won't be adding anything to the table, it also won't be taking anything away. In that sense, while oil has experienced a "down year" in 2017, it is likely to see a recovery in 2018.
Fundamen tally, Exxon remains a solid blue-chip stock. Although its liquidity dipped somewhat in the second quarter due to lowered earnings and continued investment in facilities and development ($7.5 billion in the first half of 2017), it remains under-leveraged relative to its peer group and its debt service costs are negligible for a company of its size and scale. In that sense, investors shouldn't worry about the sustainability of its dividend or its ability to continue investing in areas such as Guyana. In fact, Exxon continued to reward investors by returning $6.4 billion to them in the first half.
Conclusion
Ultimately, any short-term investment in Exxon comes down to oil price expectations since the company is well-situated as the de facto standard in the oil industry. In the longer term, positive developments such as those in the Guyana region give investors a good reason to keep the stock in their portfolios — regardless of any short-term volatility in oil prices. All things considered, as the global economy accelerates, Exxon's shares should rally since crude prices will almost certainly improve as a result of accelerating aggregate demand in the countries (emerging markets and developed economies) that use fossil fuels the most.
Indeed, our own projections suggest that a $1 improvement in average oil prices over the next year is consistent with an 18% improvement in Exxon's earnings for 2018, compared to the consensus for this year. Applying this to an industry-average forward multiple of 22x earnings gives us a target price of $91.33 over the next 18 months. That's a 19% premium above the current share price, which, when combined with its 4% dividend yield, would give savvy investors a total return of 23%.
Disclaimer: Black Coral Research, Inc. is a team of writers who provide unique perspective to help inform dividend investors. This article was written by Jonathan Lara, one of our Senior Analysts. Black Coral Research, Inc. is not a registered investment advisor or broker/dealer. Readers are advised that the material contained herein should be used solely for informational purposes. Investing involves risk, including the loss of principal. Readers are solely responsible for their own investment decisions.
Disclosure: I/we have no positions in any stocks mentioned, but may initiate a long position in XOM over the next 72 hours.
I wrote this article myself, and it expresses my own opinions. I am not receiving compensation for it (other than from Seeking Alpha). I have no business relationship with any company whose stock is mentioned in this article.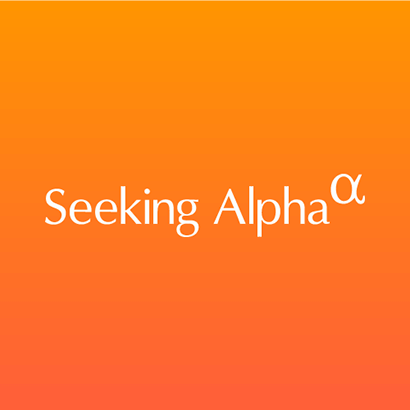 About this article:ExpandAuthor payment: $35 + $0.01/page view. Authors of PRO articles receive a minimum guaranteed payment of $150-500.Tagged: Investing Ideas, Long Ideas, Basic Materials, Major Integrated Oil & GasWant to share your opinion on this article? Add a comment.Disagree with this article? Submit your own.To report a factual error in this article, click here