On paper, Chesapeake Energy (CHK) may look like an attractive investment, considering that its earnings will likely grow meaningfully in 2018 and the stock is one of the cheapest in the industry. But I believe this may be a value trap and investors should avoid this stock.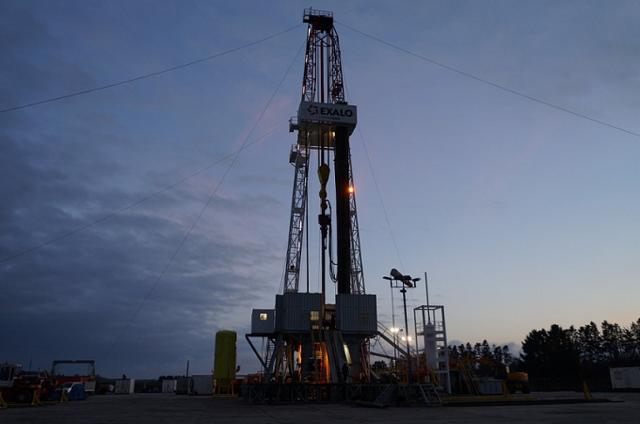 Image courtesy of Pixabay
Performance so far
Theres no denying that Chesapeake Energy has delivered a decent performance in 2017 by improving a number of key financial metrics. In the first nine months of this year, the company managed to grow its revenues from the sale of hydrocarbons by 42.8% from last year to $3.73 billion, thanks to the improvement in energy prices. The companys total production actually dropped 19.4% in the same period to 145 million boe or around 533,000 boepd. More importantly, this has been a profitable year for Chesapeake Energy. The company has clocked a net profit (as adjusted) of $464 million for the first nine months of this year, which is in contrast to last year when it lost $107 million. Moreover, Chesapeake Energy has booked $273 million of net cash flow from operations for the first nine months of this year, which is markedly higher than just $50 million of cash flows reported for the corresponding period last year.
Note that Chesapeake Energy investors have also experienced heavy dilution of more than 25%. By the end of September, the company had roughly 908 million of shares outstanding, up from 722 million a year earlier. But its performance has been so good that its revenues, earnings, and cash flows have all considerably improved on a per share basis as well. Its oil and gas revenues for the first nine months of this year rose 13.5% to $4.10 per share, earnings improved from a loss of $0.15 to a profit of $0.51 per share and cash flows surged from just $0.07 to $0.30 per share.
Earnings growth
Moving forward, I believe Chesapeake Energy will continue growing its revenues, earnings and cash flows. The growth will be driven in large part by the fact that Chesapeake Energy will be producing more oil at a time when oil prices are rising. The price of the US benchmark WTI crude has strengthened in the fourth quarter, climbing from $49 a barrel in early-October to $57.85 currently. With declining inventory levels in OECD nations, support from OPEC which will likely extend the production freeze agreement and a slowdown in US production growth, the commodity could stay north of $50 a barrel in the future.
At the same time, Chesapeake Energy expects to ramp up its oil volumes from an average of 86,000 barrels per day in the third quarter to 100,000 barrels per day in the fourth. The target seems achievable considering Chesapeake Energy was already pumping 99,000 barrels per day on October 30. The strong 16.3% sequential growth will be driven by the companys oil-rich Eagle Ford properties where it has increased drilling activity. In the fourth quarter, the company will bring 73 Eagle Ford wells online, up from 31 wells in the third quarter. I think the well productivity will also likely improve following successful experiments with enhanced completion designs and longer laterals from the Vesper development area. In its earnings release, the company revealed that its Vesper Unit IV DIM H 3H well, which featured three-mile lateral and enhanced completion, yielded an impressive IP rate of 2,000 barrels of oil per day.
For 2018, Chesapeake Energy hasnt given any specific production guidance, but it did say that it will deliver a relatively flat to slightly increasing production. For Chesapeake Energy, which has been struggling with double-digit drops in volumes, even flat production will be a step in the right direction. I believe this implies that the companys oil production will continue growing at strong rates in the future, which will be partly offset by lower natural gas volumes. With support from higher oil prices, the increase in oil volumes should have a positive impact on the companys earnings and cash flows.
That being said, I dont think production growth at Chesapeake Energy can fuel the stocks outperformance. Thats because there are other operators who have greater leverage to oil prices and can deliver superior production growth than Chesapeake Energy. Remember, although Chesapeake Energy has been focusing on oil and presents its results in terms of barrels of oil equivalents, its production mix was just 24% liquids in 9M-2017. By comparison, the production mix of other major operators like Occidental Petroleum (OXY) and Anadarko Petroleum (APC) is more than 50% liquids. On top of that, these companies can deliver 5% or higher production growth in 2018. These and some other large-cap oil producers are in a much better position to capitalize on oils recovery than Chesapeake Energy.
Poor financial health
On top of this, Chesapeake Energys financial health remains in a precarious situation, thanks to a large pile of debt and a massive cash flow burn.
At the end of the last quarter, the company carried a net debt of $9.89 billion, which is significant for a company that has a market cap of $3.5 billion. The debt translates into a net debt ratio of more than 100%, which is the highest among all large and mid-cap oil producers. The company also generated $273 million of net cash flow from operations, as identified earlier, but this was woefully short of total capital expenditure (inc. cap. interest) of $1.94 billion. As a result, the company faced a cash flow deficit of $1.66 billion.
To be fair, Chesapeake Energy has taken a number of steps to improve its financial health. It has eliminated all significant (>1$Bn) near-term maturities, which considerably reduces a bankruptcy threat. Currently, the companys earliest maturities on its long-term debt (secured and unsecured) are $53 million due in 2018, $380 million due in 2019 and $665 million due in 2020. The company has also said that it is targeting $2 billion to $3 billion of asset sales for 2018, which should improve its balance sheet. The management has also said that it is targeting $2 billion to $3 billion of debt reduction in the next few years.
Chesapeake Energy is heading in the right direction, but it has a long way to go. Even if the company manages to bring the debt down by $3 billion in 2018, it will likely continue to have the weakest balance sheet in the industry.
Similarly, Chesapeake Energys cash flow profile may improve in 2018. The companys operating cash flows will likely grow on the back of higher oil prices and production growth. At the same time, without giving any specifics, the company has said that its capital expenditure will decline from $2.4 billion projected for this year. The increase in cash inflows and a decrease in cash outflows should improve Chesapeake Energys cash flow profile. However, I think this will be another small step in the right direction because the company will likely continue to burn significant cash flows.
For instance, if Chesapeake Energy posts a 20% increase in operating cash flows on a sequential basis for Q4-2017 to $397 million, then it will end this year with $670 million of operating cash flows. If the company manages to somehow post a 100% increase in cash flows to $1.34 billion in 2018 and reduces CapEx by 10%, then it will still report a large cash burn of more than $800 million. And remember, thats ahead of dividends on preferred shares. The payouts may push the total cash flow deficit to more than $1 billion.
Conclusion
Chesapeake Energy stock is one of the cheapest among all independent exploration and production companies. The shares are priced just 5.3 times next years Thomson Reuters consensus earnings estimates. By comparison, most of its peers are trading more than 20 times next years consensus estimate. But I believe investors should avoid this stock, even though it looks attractive. I believe a combination of weak production growth, high levels of debt and a cash flow deficit will weigh on this stock. Its shares will likely underperform and the stock may continue to trade at a discount.
Note from author: Thank you for reading. If you like this article, then please follow me by clicking the " Follow" link at the top of this page.
Disclosure: I/we have no positions in any stocks mentioned, and no plans to initiate any positions within the next 72 hours.
I wrote this article myself, and it expresses my own opinions. I am not receiving compensation for it (other than from Seeking Alpha). I have no business relationship with any company whose stock is mentioned in this article.
About this article:ExpandAuthor payment: $35 + $0.01/page view. Authors of PRO articles receive a minimum guaranteed payment of $150-500.Tagged: Investing Ideas, Long Ideas, Basic Materials, Independent Oil & GasWant to share your opinion on this article? Add a comment.Disagree with this article? Submit your own.To report a factual error in this article, click here