The Dow Jones Industrial Average (DIA) crossing 25,000 for the first time on Thursday reinforced the major issue value investors have had for virtually all of 2017 and look set to continue grappling with: the lack of attractively priced investments in the market. One of the better ways to solve this problem has been to look at which stocks have received little coverage on Seeking Alpha, as they are less likely to have investors piling on and driving their share prices up.
One such stock is the multinational food processor and retailer Associated British Foods plc (OTCPK:ASBFF) (OTCPK:ASBFY), which is surprising considering that it boasts a huge consumer goods portfolio with household names such as Jordan's Cereals, Kingsmill bread, Mazola corn oil, Ryvita, and Twinings, to name but a few. The fact that this global firm is so undercovered is likely due to the fact that it trades in the Pink Sheets in the U.S. with unsponsored ADRs rather than on a listed exchange.
That fact, however, does not rule out interested investors being able to purchase shares directly on the London Stock Exchange, where the company trades under the ticker ABF. As to why an investor would be interested in becoming a shareholder in Associated British Foods, it is necessary to cover their operations in some detail. The company divides its operations into five segments: Agriculture; Grocery; Ingredients; Retail; and Sugar.
The Agricultural segment, AB Agri, not only offers products and services to farmers, feed and food manufacturers, processors and retailers; but also purchases grain from farmers and supplies crop inputs through a joint venture called Frontier Agriculture. AB Agri has 2,400 employees worldwide and markets products in more than 65 countries – its revenues for 2017 were 拢1.203 billion.
The Grocery segment is subdivided into the following four divisions: The Americas; Australia; Europe; and International. The prominent brands under this segment include beverages such as Ovaltine and Twinings; sugars such as Billington's and Silver Spoon, cereals such as Dorset and Jordans, and other names like Blue Dragon, Capullo, Don, Kingsmill, KRC, Mazola, Patak's, Ryvita, and Tip Top Bakeries. Overall, revenues from the Grocery segment for 2017 were 拢3.381 billion.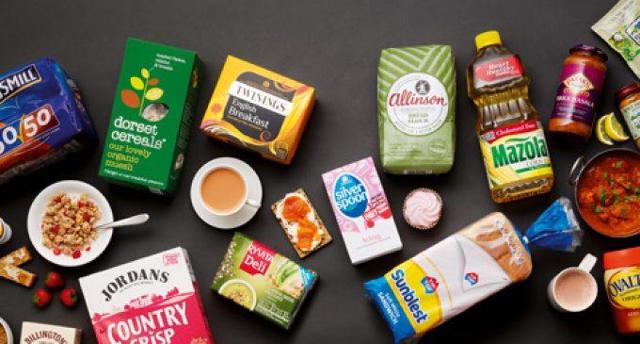 The Ingredients segment is subdivided into two divisions: yeast and bakery ingredients; and specialty ingredients. The former is run through AB Mauri, which operates fifty production plants in thirty-two countries, supplying ingredients to bakers and the foodservice and wholesale channels. The speciality ingredients division is run through ABF Ingredients, which prioritizes high-value ingredients for food and non-food applications, manufacturing and marketing cereal specialties enzymes, lipids, and yeast extracts globally through its U.S. and European facilities. Taken together, revenues from the Ingredients segment for 2017 were 拢1.493 billion.
The Retail segment is spearheaded by Primark, a major retail group with 73,000 employees that operates 290 stores in Austria, Belgium, France, Germany, Ireland, Italy, the Netherlands, Portugal, Spain, the UK and the US. Primark offers accessories, beauty and homeware, childrenswear, footwear, hosiery, lingerie, menswear, and womenswear at bargain prices, though they pride themselves on not skimping on quality. Revenues from the Retail segment for 2017 were 拢7.053 billion.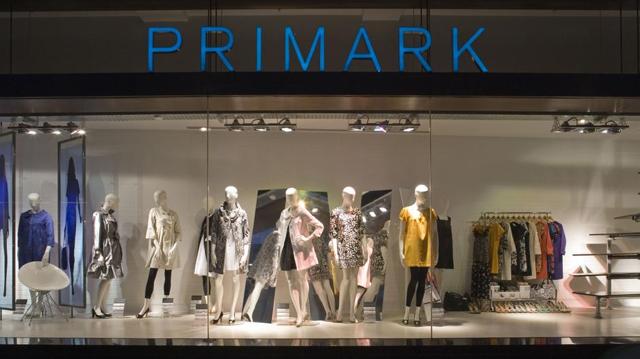 Finally, the Sugar segment is subdivided into three sectors: Europe; Southern Africa; and China. The European operations are divided between Azucarera in Spain, which produces over 400,000 tonnes of beet sugar annually and has a cane refining capacity for a further 400,000 tonnes, and the UK, where the firm's beet sugar factories produce in excess of 1 million tonnes per year. The operations in Southern Africa are run by Illovo, Africa's biggest sugar producer which operates in six countries and produces 17 million tonnes of sugar annually. Finally, Associated British Foods operate two beet sugar factories in north-east China, producing in excess of 180,000 tonnes annually. Revenues for the Sugar segment for 2017 were 拢2.174 billion.
Individually, these segments would be impressive and profitable businesses in their own right. Combined, they make Associated British Foods a formidable money-making machine, as the revenue and net income figures over the past five years show.
| | | |
| --- | --- | --- |
| Year | Revenue (拢) | Net Income (拢) |
| 2013 | 13.32 billion | 585.00 million |
| 2014 | 12.94 billion | 762.00 million |
| 2015 | 12.80 billion | 528.00 million |
| 2016 | 13.40 billion | 818.00 million |
| 2017 | 15.36 billion | 1.20 billion |
Associated British Foods is able to generate such profits because of its portfolio of well-known household brands and because of its diverse operations. This profitability has also benefited shareholders, who have been in receipt of a biannual dividend from the firm since at least 2000 – as far as the company website records go back. The dividends do fluctuate, but that is due to the dividend payments correlating with profits – if profits are high, the dividend will be high, and if profits are low, the dividend will be low. This is standard practice for most European companies, and so not a real concern. The 1.44% dividend yield is low, but so too is the 27.05% payout ratio, so there should be no real concerns for income investors here.
That's true when looking at the company's financial health overall. Associated British Foods holds 拢12.81 billion in total assets against 拢877.00 million in total debt, and has cash on hand of 拢1.55 billion. The company's financial position is thus robust, and again should allay any concerns that income investors would have here.
The question of valuation, then, needs to be addressed. Currently, Associated British Foods trades in the high-$30 range (high-拢20 range on the London exchange) with a price-to-earnings ratio of 18.8, and a forward P/E ratio of 21.0. This is lower than the S&P 500 (SPY) average of 25.84, and lower than Associated British Foods' average five-year P/E ratio of 32.1. While not cheap, it is certainly an example of "a wonderful company at a fair price."
And in the current market climate, a wonderful company at a fair price is about the best one can hope for. Associated British Foods, with its diversified business operations, its geographical reach, its healthy financial position, its fluctuating but reliable dividends, and its relatively cheap valuation all combine to make it a candidate for serious consideration in an income portfolio.
DISCLAIMER: The author is not a financial professional and accepts no responsibility for any investment decisions a reader makes. This article is presented for information purposes only. Furthermore, the figures cited are the product of the author's own research and may differ from those of other analysts. Always do your own due diligence when researching prospective investments.
Disclosure: I/we have no positions in any stocks mentioned, and no plans to initiate any positions within the next 72 hours.
I wrote this article myself, and it expresses my own opinions. I am not receiving compensation for it (other than from Seeking Alpha). I have no business relationship with any company whose stock is mentioned in this article.
Editor's Note: This article discusses one or more securities that do not trade on a major U.S. exchange. Please be aware of the risks associated with these stocks.
About this article:ExpandAuthor payment: Seeking Alpha pays for exclusive articles. Payment calculations are based on a combination of coverage area, popularity and quality.Tagged: Investing Ideas, Long Ideas, Consumer Goods, Food – Major Diversified, United KingdomWant to share your opinion on this article? Add a comment.Disagree with this article? Submit your own.To report a factual error in this article, click here